Have a question?
Call us : (303) 731-4620
Opening hours
Monday – Friday : 8am – 5pm
Be You, Not Parkinson's… Better Body control is within your reach.

Be You, Not Multiple Sclerosis… Better Body control is within your reach.

Be You, Not Your Falls… Better Body control is within your reach.

Be You, Not Your Stroke… Better Body control is within your reach.
We treat a variety of complex movement disorders including:
Dizziness and Balance disorders
Parkinson's Disease
Multiple Sclerosis
Peripheral Neuropathy
Concussion and Brain Injury
Stroke Survivors
★★★★★
"
I have been working with REM Center folks for several years. At first we emphasized exercise and stretching that would address my PD symptoms. This helped me develop a daily home routine and get me conditioned to find a daily way to address my symptoms--mostly dizziness, light headedness and nausea. This last year we have had weekly sessions and they are making a big difference. Working with Meredith and Brooke has worked for me and they provide me more understanding of my health situation than any of my doctors who I see only several times each year. They are invaluable.
"
★★★★★
"
After being told by my Doctor that my nueropathy was taking me downhill and could not be expected to ever get better, he referred me to REM for the purpose of "maintaining" and due to their efforts, maintain I have, 78 and still working full time! REM is fabulous and Meredith is beyond fabulous. I'm so lucky to have found them.
"
★★★★★
"
You are all Super concerned with my progress and giving me helpful tips.
"
★★★★★
"
I have seen lots of growth in my ability to function in my daily life through the challenges I get in therapy. I really appreciate the caring and supportive atmosphere that exists in this office. I dreaded physical therapy because of what I had learned from others, but I find that I actually look forward to my sessions. Thank you!
"
★★★★★
"
Staff is friendly, knowledgeable about PD, and targets therapy to my specific needs.
"
★★★★★
"
Great! Very rewarding! Gives me more confidence on my feet.
"
Leave a review:
Feel like you need some new tools in your Parkinsons tool box?
Join us for continuing education classes for PT/OT/SLP and break the revolving door.
Dr. Alana is a graduate from the University of Colorado Anschutz Physical Therapy program. She has always had an interest in working with people who have neurological disorders and prior to physical therapy school she completed her undergraduate degree in Neuroscience at Regis University.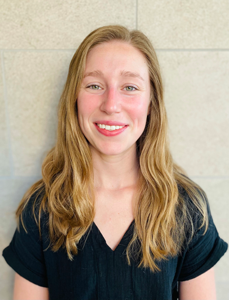 Lucy Burrage DPT, NCS
Lucy received her clinical doctorate of Physical Therapy degree in 2015 from Northeastern University in Boston, MA. She is a board-certified neurological specialist through the American Physical Therapy Association and has prior work experience in inpatient acute rehabilitation, acute care, and outpatient neurological specific Physical Therapy.