Have a question?
Call us : (303) 731-4620
Opening hours
Monday – Friday : 8am – 5pm
Be You, Not Parkinson's… Better Body control is within your reach.

Be You, Not Multiple Sclerosis… Better Body control is within your reach.

Be You, Not Your Falls… Better Body control is within your reach.

Be You, Not Your Stroke… Better Body control is within your reach.
We treat a variety of complex movement disorders including:
Dizziness and Balance disorders
Parkinson's Disease
Multiple Sclerosis
Peripheral Neuropathy
Concussion and Brain Injury
Stroke Survivors
"I have worked with several different therapists at the center and have found that all of them are caring people who make therapy as enjoyable, interesting, and stimulating as possible. I feel supported and challenged to move in the best way possible"
Dr. Meredith is absolutely amazing. Not only does she help with my balance and cognitive issues she has an extensive wealth of knowledge. When I first started with Dr. Meredith I couldn't walk 10ft without falling down and my cognitive issues were very bad. Now if I'm going for a long walk I take my cane because it's better to be safe than sorry but I really don't even need the cane and my cognitive issues are better also. I highly recommend Dr. Meredith.
It is with great pleasure that I would like to refer Meredith Roberts to your organization. Over the past year Meredith has worked with our team (Touching Hearts at Home) and provided a plethora of tools to enhance our level of service. As a top home care provider in the Denver Metro area we take great pride in offering quality training programs to our employees and Meredith has helped us raise the bar. Over the past year she has helped us to lower any incidents of falls within the home and we look forward to providing more statistics as we measure the results for 2018. We highly recommend Meredith to your family and or organization and wish you the best.
Feel like you need some new tools in your Parkinsons tool box?
Join us for continuing education classes for PT/OT/SLP and break the revolving door.
Dr. Alana is a graduate from the University of Colorado Anschutz Physical Therapy program. She has always had an interest in working with people who have neurological disorders and prior to physical therapy school she completed her undergraduate degree in Neuroscience at Regis University.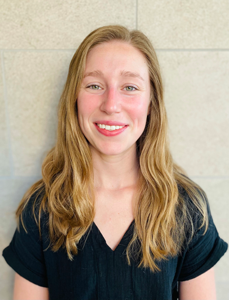 Lucy Burrage DPT, NCS
Lucy received her clinical doctorate of Physical Therapy degree in 2015 from Northeastern University in Boston, MA. She is a board-certified neurological specialist through the American Physical Therapy Association and has prior work experience in inpatient acute rehabilitation, acute care, and outpatient neurological specific Physical Therapy.